"I wish you all the luck in the world with a work like this, worthy of any award".

José Carlos Somoza, Spanish writer

NATIONAL PRIZE FOR EROTIC NOVEL "LA LLAMA DOBLE", CUBA, 2002.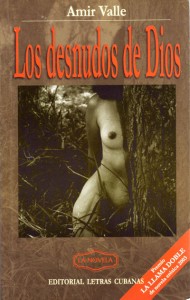 An erotic manuscript written by an extraordinary kind of Amazon in the Mexico of the Aztecs, the Paris of the fifties, Cuba in the seventies and nineties, and writers of the stature of Henry Miller, Anäis Nin, Julio Cortázar and José Lezama Lima, as well as a present-day Cuban prostitute, are the ingredients of this new approach to the erotic novel, in which the modern-day characters suffer the arrival of an ancient curse because of human reverence for promiscuous sexual behavior. Another excellent literary play that permits us, in the words of the critic and narrator Alberto Garrandés, to witness "a certain preconceived notion that makes the narrative a vehicle for charting the individual's radical experiences in the redefined context of the urban environment".
With this work the author won, for second time, the National Prize for Erotic Novel "La Llama Doble" 2002. Juried by Agustín de Rojas, Jesús David Curbelo and María Liliana Celorrio.
Editorial Letras Cubanas, 2004
La Novela Collection
184 pages
ISBN: 959-10-0889-9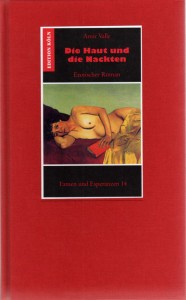 Edition Köln, Germany, 2006
Collection: Famen und Esperanzen
206 pages
ISBN: 3-936791-23-6
Lust-Erostische Lesebuch (Zwei Romane: Isabel Blare und Amir Valle)
Edition Köln, Germany, 2009
335 pages
ISBN: 978-3-936791-91-4