"Your book is heart-rending and beautiful, a sad song to a lost utopia".

Elidio La Torre Lagares, Puerto Rican writer and publisher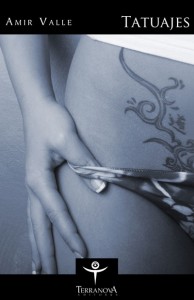 After her husband loses his grip on political power, Loretta sees her privileged life slowly vanishing. Apart from serving as a sexual plaything for Raynell, her spouse, Loretta also submits to the silent humiliation of serving her father-in-law in the same way.
Out of options, and obeying her mother's words ("You have to make your own way in life"), the protagonist of Tattoos is, in the words of the author himself, "a prostitute who discovers the mistakes she has made in her life and begins to search for an unrealizable dream." With the agility of the detective novel and the narrative lyricism of Faulkner, this novel is based on actual events. It constitutes both a national allegory and a story about a lost utopia.
Terranova Editores, Puerto Rico, 2007
191 pages
ISBN: 978-0-9791428-1-9